Physiology of Stretching
Muscles have two types of receptors!
Muscles spindles and Golgi tendon organs; they monitor muscle length and tension, respectively.
Both activated by muscle stretch, however, they convey different messages.
Muscle spindles are receptors that monitor changes in muscle length.
Activated by muscle stretch
Muscles spindles are distributed throughout the fleshy part of a skeletal muscle.
Consists of a collection of specialized intrafusal fibres that lie within a connective tissue capsule parallel to the ordinary extrafusal skeletal muscle fibres.
Intrafusal fibres
Innervated by gamma motor neurons.
Has a non-contractible central portion, with contractible elements at the ends.
Two types of afferent (carries info to the central nervous system) sensory endings.
Primary (annulospiral) endings wrap around the central portion of the intrafusal fibers. They will detect changes in the length of the fibres during the stretch, as well as the speed that occurs.
Secondary (flower-spray) endings
These are clustered at the end segments of many fibres and only detect changes in the length of muscle fibres.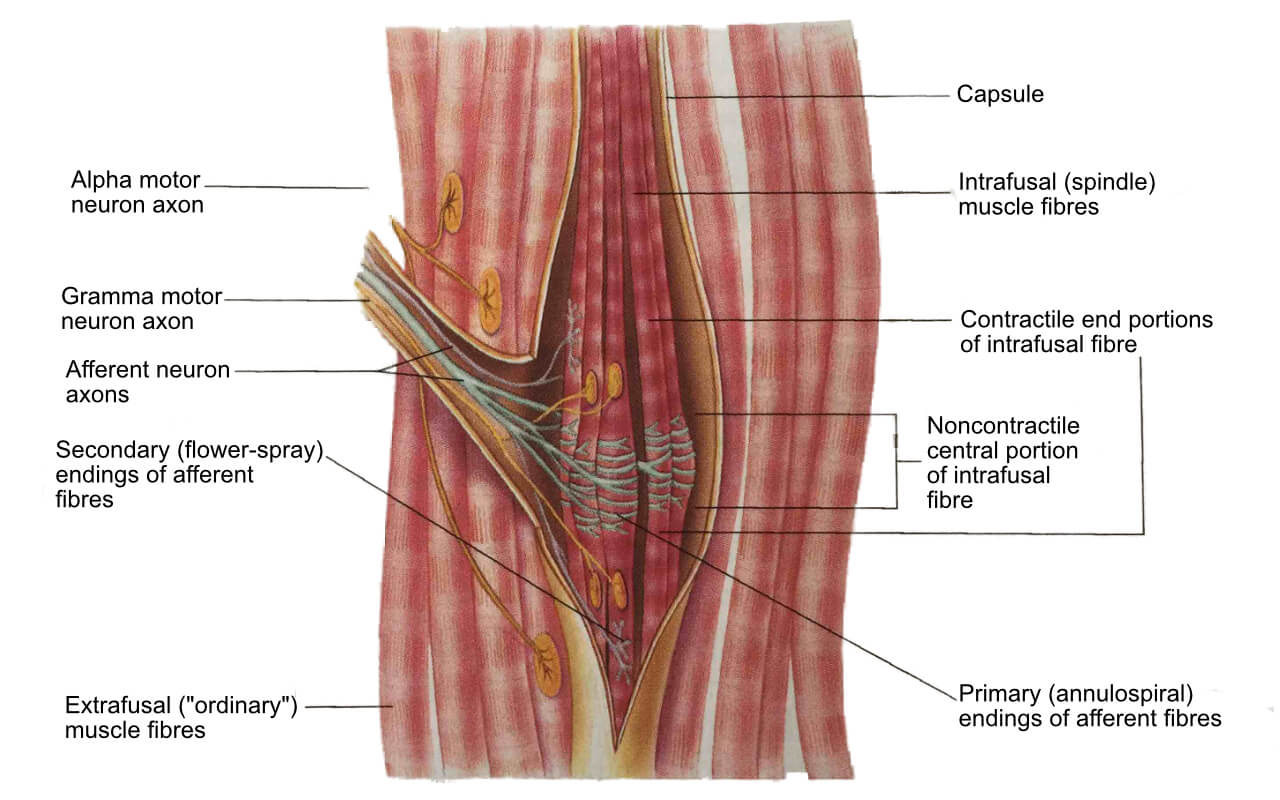 Extrafusal fibres
This is a class of muscle fibre innervated by alpha motor neurons.
Ordinary muscle
Contains contractile elements (myofibrils) throughout its entire length.
Stretch Reflex
When a muscle is passively stretched (stretched without the muscle activating), its muscle spindle intrafusal fibres are also stretched.
Leads to an increase in the firing rate in the nerve fibres.
Directly connected to the motor neuron that innervates the extrafusal fibres of the same muscle.
→ Results in contraction of that muscle
A local negative-feedback mechanism resists any passive changes in muscle length so that optimal resting length can be maintained.
Helps prevent passive stretch placed upon muscles due to gravitational forces.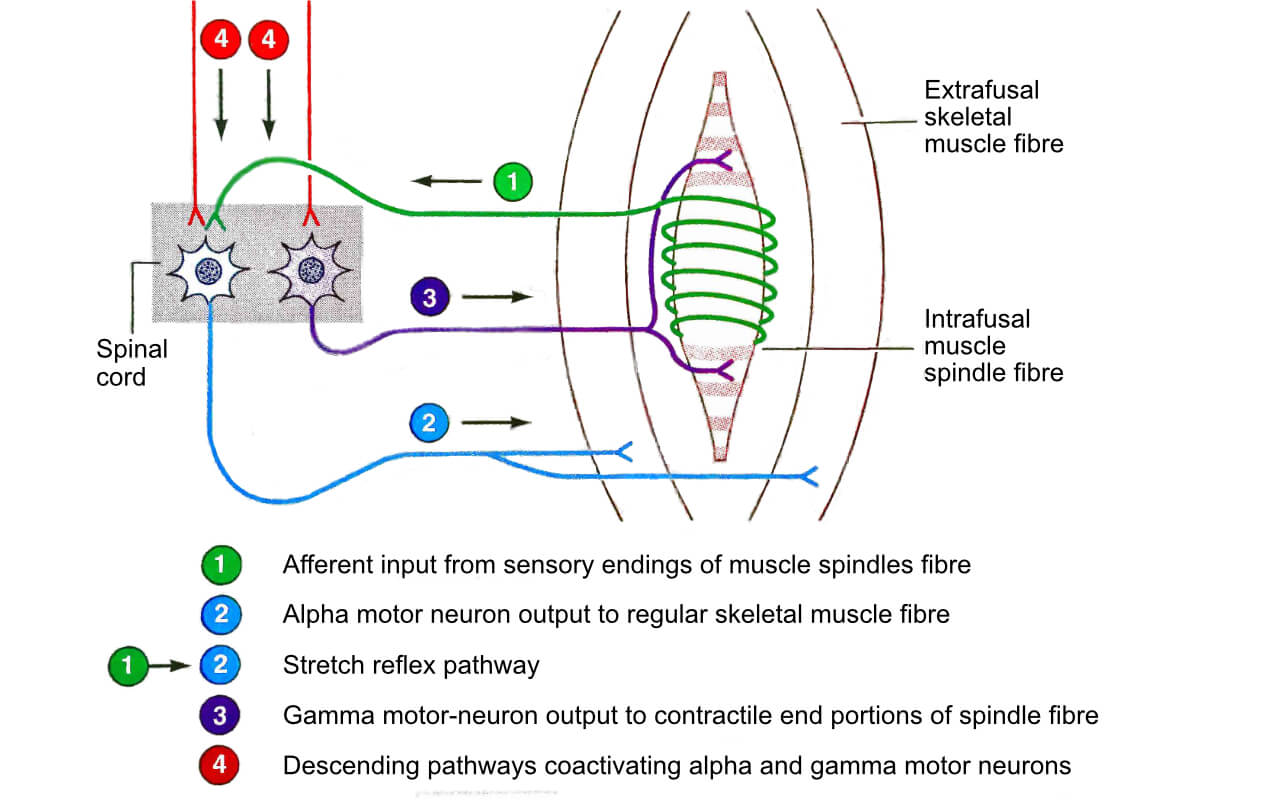 Example:
Extensor Muscles
→ When the knee joint buckles because of gravity

→ Quadricep muscles are stretched

→ Contraction of muscle

→ Straighten out the knee

→ Remain standing

→ Pushing yourself too far in a stretch.

→ You may notice that body part twitching/contracting (Sherwood & Kell, 2010)